Date: September 9-11, 2022
Theme: Moving Forward Together
The 2022 NAATW Workshop committee is excited to present an immersive experience in-person at the Hotel Interurban, Seattle, WA and online via Zoom
The workshop will kick off at noon on Friday Pacific time and ends mid afternoon on Sunday – plan your travel accordingly
About the workshop:
The Workshop is an annual event where those interested in using technology in service to Alcoholics Anonymous gather to share experience. It provides a place to share ideas, connect with other A.A.s interested in technology, and bring these ideas back to our respective local areas. Sessions are suggested and presented by our members who submit ideas for sessions.
Format:
This year will be the first time we are hosting a hybrid event! Because of this, we are investing some resources to deliver a quality experience that we hope to share with our members. We will be offering paid meal options you can add to in-person attendee registrations. If you are able please consider supporting the event by booking a room, adding on a meal, or purchasing online registrations for friends. Seattle is a great place to have an event but it is also expensive – so our costs this year are higher.
Please share information about the 2022 NAATW Workshop with those you think might be interested.
Back to Top (Overview) | Venue | Program | FAQs | Volunteer | Register

Our in-person event will be held at
Hotel Interurban
223 Andover Park East, Tukwila, WA 98188
Room Rate: Two Queens $139/night – One King $129/night. Onsite parking is available for $10 per night
Deadline for room rate is August 29 – get them while they last!
The hotel is conveniently located near the SeaTac airport. Use Group Code NAATW or click below for a direct booking link.
Ground Transportation: The host hotel is not currently operating its airport shuttle. Uber, Lyft and taxicabs are easily accessible from the airport.
There are three app-based rideshare providers at SEA Airport: Uber, Lyft and Wingz. The majority of Lyft, Uber, and Wingz cars pick-up on the 3rd floor of the airport parking garage. Premium Uber rides like Uber Black, Select, SUV, or XL meet at the baggage claim-level door the passenger selects.
Here is a link to App Based Rideshare options.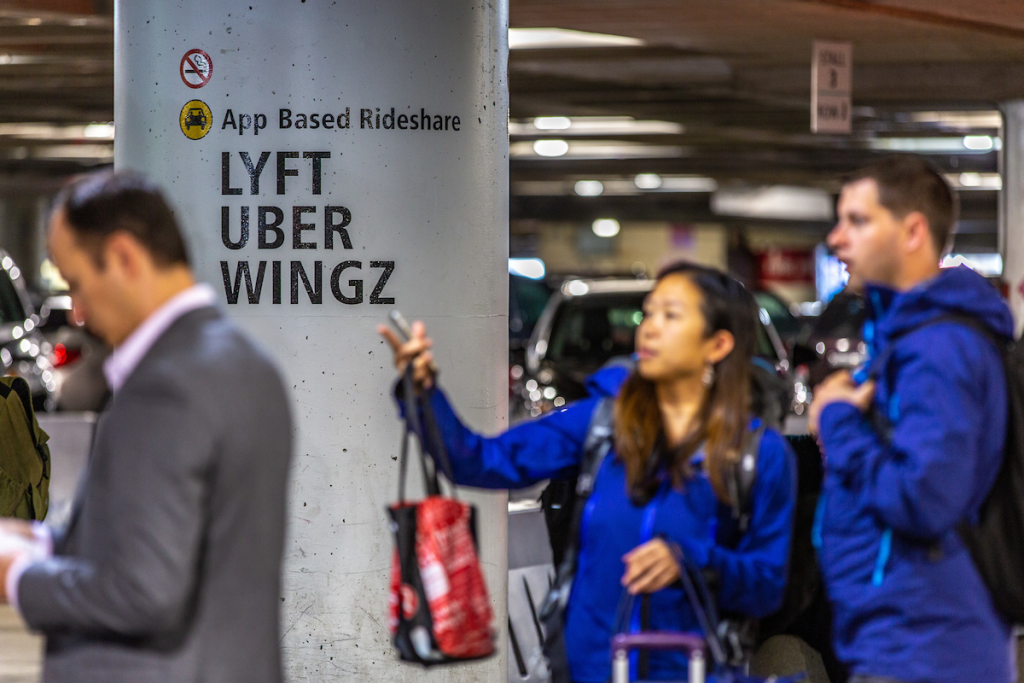 Here is a link to the page for rideshares from the airport: https://www.portseattle.org/sea-tac/ground-transportation/app-based-rideshare
Overview | Back to Top (Venue) | Program | FAQs | Volunteer | Register

NAATW Preliminary Program
All times are Pacific Time
Day / Time
Session Title
Session Description
Presenter(s)
Friday 9/9
11:00 am – 12:00 pm
Registration and Hospitality Suite
12:00 pm – 1:00 pm
Red ball Meeting – Why You're Here
In this red ball meeting in person a red ball will be tossed from person to person to share. We'll attempt to do this in a hybrid format so that all attendees might get the chance to know other attendees and why they are attending the event.
1:00 pm – 1:30 pm
Welcome & Announcements & Highlights
1:30 pm – 2:15 pm
Concept 12 and Technology
This session will connect the 12 Concepts of World Service to technology in AA.
Mary T.
Mukilteo, WA
2:15 pm – 2:45 pm
Communication Channels in A.A.
Should discussion on AA direction be limited to the annual General Service Conference or should the 2.2 million A.A. members have a back channel to consider new ideas? A comparison of our current channels (the Conference, Grapevine, and Box 459) to alternative channels such as Stack Exchange and Discord will be presented.
Jim F.
Mountain View, CA
3:00 pm – 3:30 pm
Break
3:30 pm – 4:45 pm
What Makes a Great Hybrid Experience:
How We Are Doing What We Are Doing This Weekend
This session will focus on how NAATW is delivering hybrid during the event. It will include a show and tell of the technology hardware and software being used and a discussion of the logistical pieces that need to be in place to ensure both online and in-person attendees can participate fully in the event.
Mike W.
Boston, MA
4:45 pm – 5:30 pm
Digital Payment Platforms for 7th Tradition
An update on available systems for 7th Tradition online contributions will be presented in this session.
Terry P.,
Colombia, MD
5:45 pm – 6:15 pm
Break – BOF prep – leader notifications
6:15 pm – 8:00 pm
Dinner and Fellowship
6:30 pm – 7:45 pm
Blast from the Past Replay: 3D Virtual Reality Meeting Demo
We'll watch this NAATW 2020 session together and chat afterwards.
8:00 pm – 9:00 pm
Birds of a Feather 1,2,3
Birds of a Feather (BoF) sessions are informal meetings where attendees group together based on a shared interest or topic and carry out discussions without any pre-planned agenda. Topics are submitted by workshop participants at the start of the event.
9:00 pm – 10:00 pm
Birds of a Feather 4,5,6
10:00 pm – 10:30 pm
BoF Sharing Session
Each BOF will share out briefly about their session.
10:30 pm – 12:00 am
Hospitality Suite – Fellowship and Games
Saturday 9/10
7:30 am – 8:00 am
TBD – Meeting / Meditation / Exercise
8:30 am – 8:45 am
Welcome & Announcements
8:45 am – 9:45 am
Innovation in AA: Technology Adoption as a Unifying Factor
In this session the speaker will highlight a history of successful innovation in AA, running experiments as learning experiences and the benefits of trial and error to facilitate technology adoption. Specific uses of the 12 Concepts to channel conflict into productive action will also be covered.
Don M.
Broomfield, CO
9:45 am – 11:00 am
Report and Discussion with AAWS Staff Regarding Technology
G.S.O. Staff members will share on the following: Meeting Guide, aa.org, Fellowship Connection, The new Corrections Correspondence Service (CCS) portal, Digital distribution of A.A. literature in correctional facilities, The Comprehensive Media Plan and
Development of new content for YouTube, LinkedIn, aa.org and others
Tracey G.
Patrick C.
Clorinda V.
Lorna G.
New York, NY
11:00 am – 11:45 am
Tips and tools for online groups
In this panel presentation 3 members from different groups share how they do things as an online group. Members will share tips and tools for recovery unity and service online.
Trey O.,
Red Oak, IA
Craig W.,
Sandy Hook, CT
Nagini V.,
Pitea, Sweden
11:45 am – 1:15 pm
Lunch and Fellowship
12:00 pm – 1:00 pm
Blast from the Past Replay: Inspiring engagement in general service
We'll watch this NAATW 2017 session together and chat afterwards.
1:15 pm – 2:15 pm
An interactive Look: AA and Maps
This presentation will cover how interactive Google Maps are used and created for various purposes including district maps, correction facilities and bridging the gap in Area 38.
Peter M.
St. Louis, MO;

Matt C.
Austin, Tx
1:15 pm – 2:15 pm
Sharing Experience Using Office 365 and Google for Nonprofits in AA settings
The presenters in this session will cover how they've used Office 365 and Google Workspace in their areas for different service needs.
Bruce R.
Mount Arlington, NJ

James O.
University Place, WA
2:15 pm – 3:00 pm
Key Elements and Spiritual Ingredients of an A.A. Website
This session will present the elements to include in an updated area website. Suggestions on how to keep pages updated with new content and a discussion of the spiritual ingredients that may be implemented will be covered.
Kerri K.
Los Lunas, NM
2:15 pm – 3:00 pm
How To Get the Most Out of the TIAA Forum
Founded in 2014, the TIAA Forum has grown to over 2,000 members who share their experience using technology in service of AA to help carry the message. This session will be an overview of what the forum is, a demo of some of its features, and a preview of some coming changes to the forum that will make it even easier to get the information and help you need.
Lew G.
Westminster, CO

Shap W.
Tempe, AZ
3:00 pm – 3:45 pm
The $12 (Plus Tax) a Year Website and Tech Stack
A presentation on how the Puget Sound Central Service Office developed a comprehensive website and tech stack by utilizing a variety of free services (Google Sites, GitHub Pages, and others).
Jacob E.
Tacoma, WA
3:00 pm – 3:45 pm
Managing Your Area Contacts By Leveraging Airtable
Presenters in this session will share about using Airtable to allow Registrars to communicate with Districts more effectively.
Gavin O.
Concord, CA
3:45 pm – 4:00 pm
Break
4:00 pm – 5:00 pm
Code for Recovery – How We All Make Meeting Listings Better
Members of Code for Recovery will discuss and demonstrate best practices we've observed to effectively manage meeting information between geographical areas, and keep meeting information accurate.
Tim R.
Nomad

Wayne P.,
Edmonton, AB
4:00 pm – 5:00 pm
Using Technology to Efficiently Assign Delegates to Conference Committees
In 2020 a web application was used to assign first year delegates to conference committees. This session will present a more detailed view of how the software works and some of the challenges in the development process going forward, particularly related to application design.
SJ
Portland, OR
5:00 pm – 6:00 pm
Translation and Meeting Interpretation Technology Literature
An overview of translation for documents and interpretation for various recovery & service meetings, including what are the solutions, how is it done, who does it, and how much does it cost? Best (and worst) practices and Area experience will also be discussed.
Allise B.
Bryan, TX

Shannon O.
Scottsdale, AZ
6:00 pm – 6:30 pm
Sharing Sessions – Open Mic
Attendees will be able to share about what they are learning and hearing at the workshop
6:30 pm – 8:30 pm
Dinner and Fellowship
6:30 pm – 10:00 pm
Baseball Game
7:00 pm – 8:00 pm
Blast from the Past Replay: Let's Do Hybrid
We'll watch this NAATW 2021 session together and chat afterwards.
8:15 pm – 9:15 pm
Blast from the Past Replay: Cultural Effects of Technology on AA.
We'll watch this NAATW 2019 session together and chat afterwards.
8:45 pm – 10:30 pm
Solution Hacking
10:30 pm – 12:00 am
Hospitality Suite – Fellowship and Games
Sunday 9/11
7:45 am – 8:30 am
TBD – Meeting / Meditation / Exercise
8:30 am – 8:45 am
Welcome & Announcements
8:45 am – 9:30 am
Future Workshop Bid Presentations
This session will cover a report from the host committee, and we'll hear bids for the 2023 conference.
9:45 am – 10:15 am
Sharing Session – Open Mic
Attendees will be able to share about what they are hearing and learning at the workshop.
10:45 am – 12:00 pm
Annual Member Meeting
All attendees are part of the membership of NAATW and are encouraged to participate in our annual members meeting to elect new officers and vote on important business.
12:15 pm – 12:30 pm
Closing Wrap Ups – What's Next?
Rev: 8/25/22

Q & A – ABOUT THE 2022 NAATW WORKSHOP
Q: As a first time attendee, what should I know first?
This is a Technology Workshop. We encourage you to use technology as a means of communication during and after the Workshop sessions. Bring your smartphones, tablets, and laptops! They will be used during the Workshop.
All sessions will be streamed and recorded with the intention of being available over the Internet. Please respect anonymity.
Q: Is it ok to have my computer or phone open during the sessions?
Yes. This is a Technology Workshop. We are using technology in ways we have never done before — to connect, communicate, and share. Multitasking can sometimes make people less productive and less present but there is always a balance to this.
A channel has been created on Discord to facilitate conversation and sharing of ideas with other participants, questions to the committee or to a speaker along with general comments. Click here to access the channel.
For help using Discord visit this article: Getting Started with Discord
Note that NAATW does not endorse any particular platform.
Q: How do I get the 2022 NAATW Workshop Report?
We do not create a Workshop Report. Please collaborate with other attendees to create a crowd-sourced report together. Details on how to collaborate are found in the will be provided on the communication channel.
A google doc will be created for such sharing. Anyone with the link can add or edit the document.
It is understand that there are anonymity concerns with the use of such Google documents. So if you do not wish to participate in the collaboration, please post comments in the Discord channel and ask someone to add it to the report.
A PDF of the document will be generated for distribution to all registered participants approximately one week after the Conference.
Q: How do I get the Session Media?
Anonymized recordings will be made available through our website. We will not show faces or last names.
Q: You are recording, what about anonymity?
The following statement will be read at the beginning of every meeting: "Please help us honor our Tradition of Anonymity by using first names only. We remind you especially to do so when speaking from the floor microphone during all question and answer periods. Should you hear a full name during this session, please write down the time and room where this occurred and share this with the taper immediately after the session or even better drop this information in the Workshop chat platform channel."
Q: Where and when do we eat?
Meals prepared by the venue can be ordered, at a cost, during the registration process.
Q: What's happening on Sunday?
For starters, the NAATW Chair will share their experience, strength, and hope in the form of our annual report.
Bids for 2023 will be presented.
The proposed slate of officers for the 2023 Conference year will be approved.
Nominations will be received and elections for any open Steering Committee positions (if applicable) will be held. Service experience is desired.
We'll have a closing session in the final hour where we celebrate this year's Workshop, exchange information on how to stay connected, and share on what went well and what can be improved upon.
Q: What's the dress for the Workshop?
Wear what you would normally wear to an AA meeting. Most people will be in jeans and a T-shirt, some in shorts, some in Business or Business casual.
Q: There's a survey?
Yes there will be a survey. Link will be provided during the event.
Q & A – ABOUT THE ORGANIZATION
Q: What is TIAA? How are NAATW and TIAA related?
TIAA is the Technology in AA online Forums. TIAA was started after our second Conference by members who attended the Conference.
It is a different organization from NAATW. Yet we are closely related. Our membership overlaps.
We have formed a sub committee that is in active discussions on how the two organizations can best serve our membership and work with each other.
Q: Who is a member of NAATW?
You are!
The only requirement to be a voting member of NAATW is to be present at our annual members meeting on Sunday.
Q: How do I get involved in service within NAATW?
Attend the members meeting on Sunday (that goes without saying).
Stand for one of the open Steering Committee positions.
Send an email to info@naatw.org and tell us that you'd like to help. Or just talk to any Steering Committee member.
Q: How do I bid to host a future Workshop?
See http://naatw.org/bidding-for-future-workshops
We try to move the Workshop around geographically. Ideally we'd follow a schedule that goes somewhere in the middle of the country every other year and to each coast every fourth year. In practicality, we go wherever someone is willing to host.
Talk to any Steering Committee Member to let us know your intention, or just send an email to chair@naatw.org.
Overview | Venue | Program | Back to Top (FAQs) | Volunteer | Register